ceiling hoists

Small devices – big functions.
Ceiling hoists
On this page you can find some of our other ceiling hoists. The various hoists are flexible and they allow great combinations depending on the application. We have solutions for every installation – from ceiling-mounted rails over wall-mounted rails …
If you have any questions or are interested in our ceiling hoists feel free to contact us. We are looking forward to getting in personal contact with you.
Have we aroused your interest? Then please contact us here.
Luna
The solution for home care! Ideal for re-use, too!
Luna can be taken everywhere where it is needed. Simple hanging from one to another position with the hanging aid.
The manual control with buttons for UP, DOWN and EMERGENCY STOP also indicates when the battery needs charging. To charge the handset it is simply hung in the wall-mounted charging station and holds there by magnetic force. A false usage is not possible.
article no. 3000030 / 3000031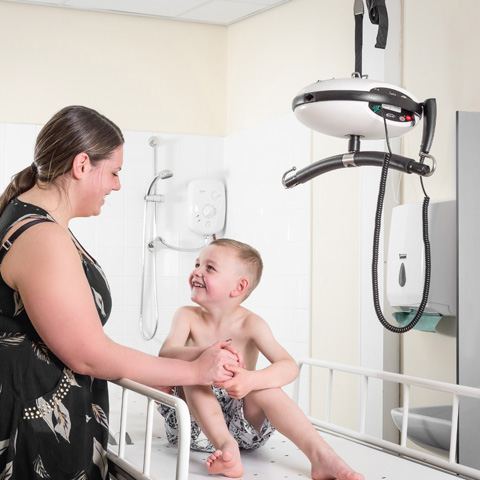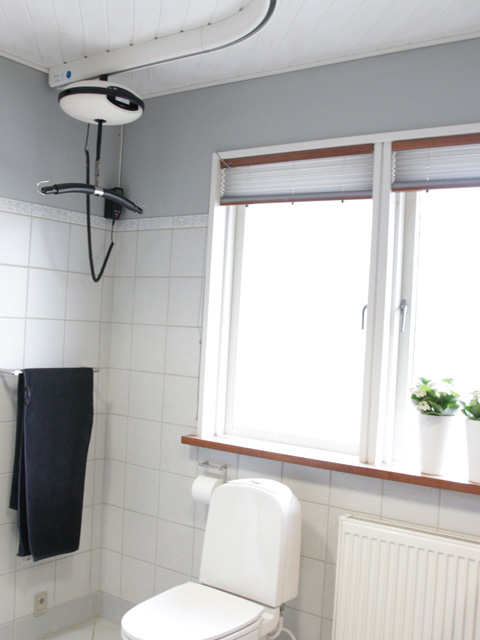 Luna fixed in the ceiling rail. For usage in multiple rooms the Luna ceiling hoist can be turned on 180° and becomes easily transferable to another room or another ceiling rail.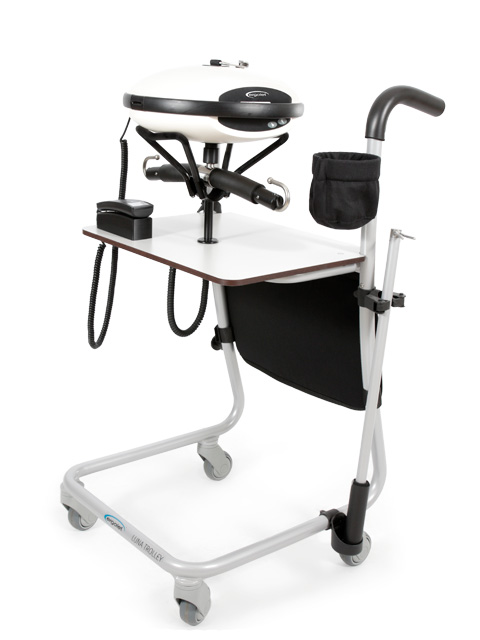 Luna trolley
article no. 3000037
the trolley to transport and store Luna
V4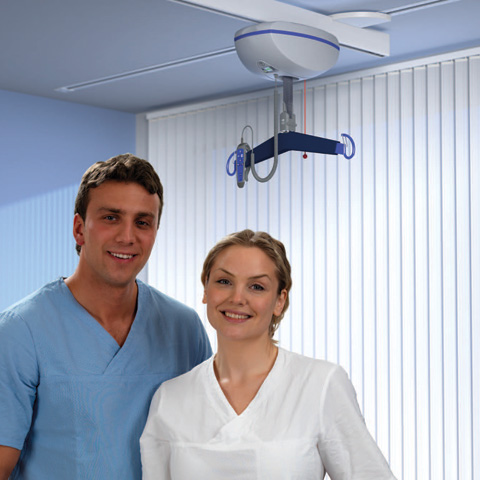 V4 ceiling hoist
For stationary use, also with movement motor!
article no. 2000041 without movement motor
article no. 2000042 with movement motor

Ceiling rails
aacurat ceiling rails
Unlimited use. The ceiling rails can also be mounted on the wall, for this we offer an extensive range of accessories.
ceiling rail 90 mm
ceiling rail 140 mm
ceiling rail 180 mm
curve 45°
curve 90°
wall rail aluminum 1m
wall mounting kit
ceiling holder to connect 2 rails
ceiling plate
stopper
trolley
mounting tools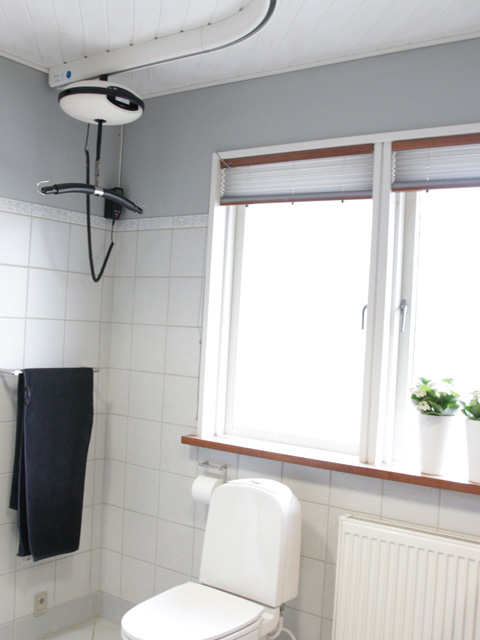 Specifications
Luna
load capacity: 200 kg (275 kg on demand)
lifting height: 1950 mm
weight: 6,7 kg without handlebar
dimensions: 320 x 320 x 130 mm
batteries: 36 V storage battery
loading unit: 100 – 240 V, 0,5 A
chassis: aluminium
casing: ABS
noise level: lifting and lowering without weight 49 dB(A) with max. weight 53 dB(A)
protection category: lift IP20, charging unit IPX4, remote control IPX7
charging time: approx. 4,5 – 5 hours for empty batteries
lifting speed: downward: 44 mm/s with 89 kg load – upward: 30 mm/s with 89 kg load
number of strokes: 50 strokes with 0.5 m distance and 100 kg load
Can be used with every aacurat ceiling rail.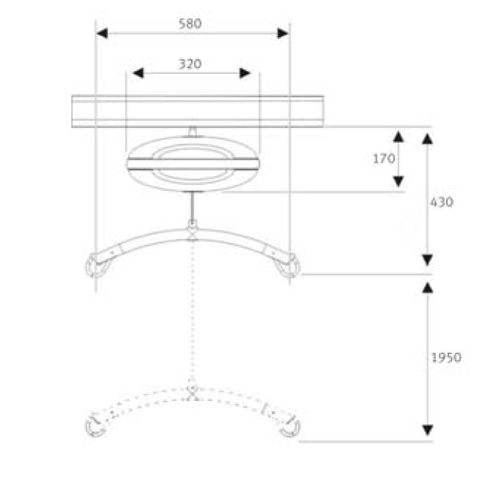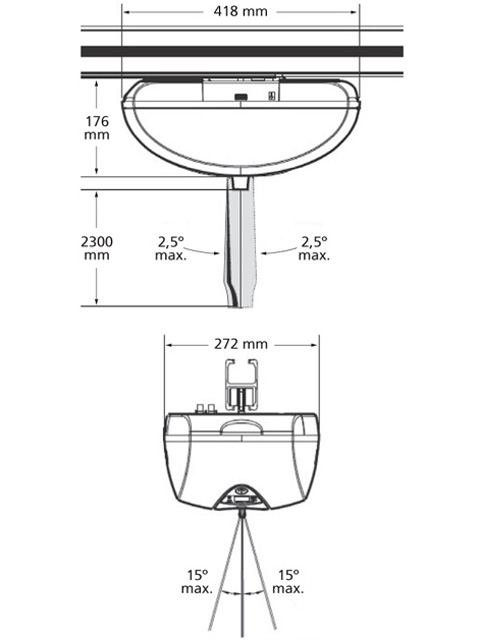 V4
load capacity: 200 kg
weight with batteries: 11,5 kg
lifting speed: approx. 60 mm/s or 35 mm/s
number of strokes: approx. 120 strokes with 74 kg or approx. 70 Hübe with 200 kg
movement motor: 24 V DC, 62 W
lifting motor: 24 V DC, 110 W
electr. soft-start / -stop
emergency-stop
mechanical emergency lowering
mechanical emergency brake
protection category: IP 21
LED-display for battery status and service functions
Can be used with every aacurat ceiling rail.

Post has no taxonomies