pps+

The new, innovative 180°-prone positioning system from aacurat.
PRONE POSITIONING SYSTEM+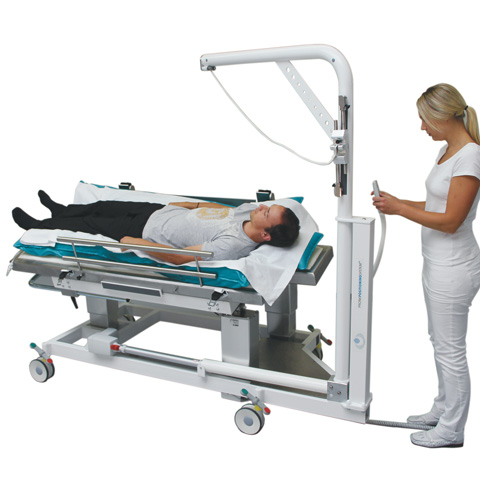 PRONE POSITIONING SYSTEM+
180°-prone positiong especially for ARDS therapy.
A combination of vacuum mattress and slip-resistand mattress keeps the patient in stable position without any pressure.
while rotating the patient himself ist not moved
minimizes the risk of rotation
can be used for patients with injuries and fractures
minimal expenditure of time and staff
A solid and secure fixation of the head for the rotation process and for prone position. Good access to tracheostomy tube.
33 degrees lateral positioning
Up to 33° positioning on both sides, also for prone positioning. With safety bars for additional security.
Anti-/Trendelenburg position
(Anti-) Trendelenburg position. A head-low and head-high position up to 15 degrees is possible. Both in supine and prone position.
Have we aroused your interested? Then please contact us here.
Advantages
The advantages of PRONE POSITIONING SYSTEM+
is a gain in safety.
simplifies the care significantly.
rotates the patient without moving him on the sheet / mattress.
fixes the head securely when rotating.
takes the patient's face in a special pressure reducing soft foam mask.
allows the therapy of patients who can not be rotated manually.
additionally allows continuous (Anti-) Trendelenburg positioning.
allows a smooth lateral positioning.
provides significant time an manpower savings.
reduces the risks of "rotation by hand".
brings physical relief for the staff.
saves labour costs.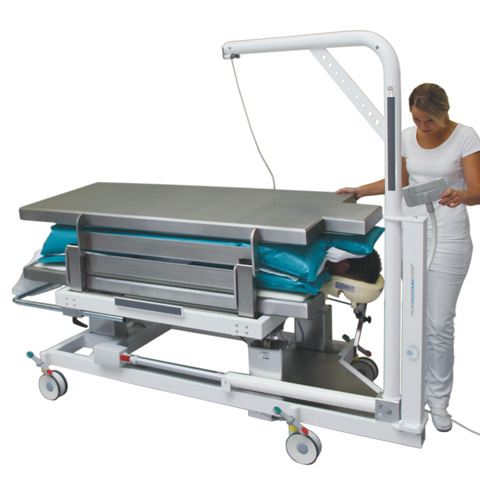 Video
Specifications
Load capacity max. 200 kg
weight: 220 kg
motors: 24 V/DC
control with control panel
protection category: IP 54
electric connection with 2m cord /
230 V 50 Hz
Made in Germany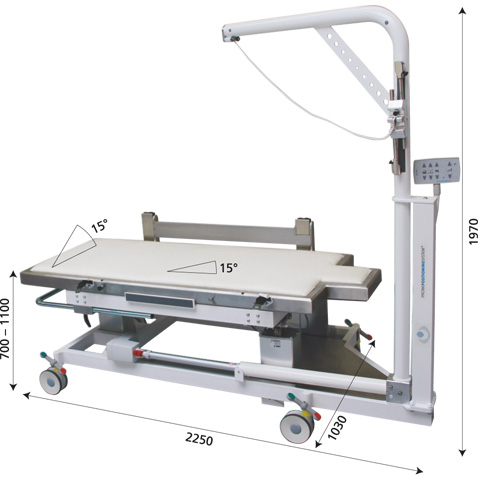 Prone positioning very easy – rotating by pressing a button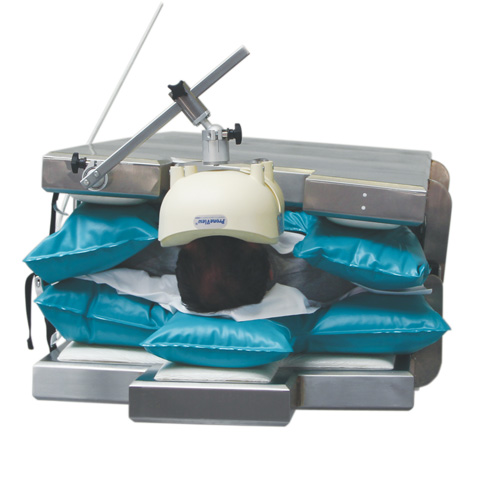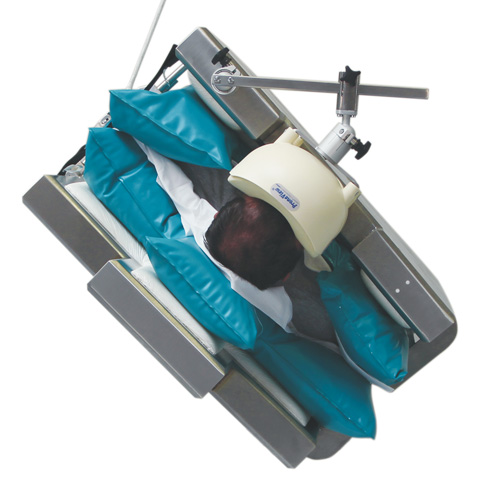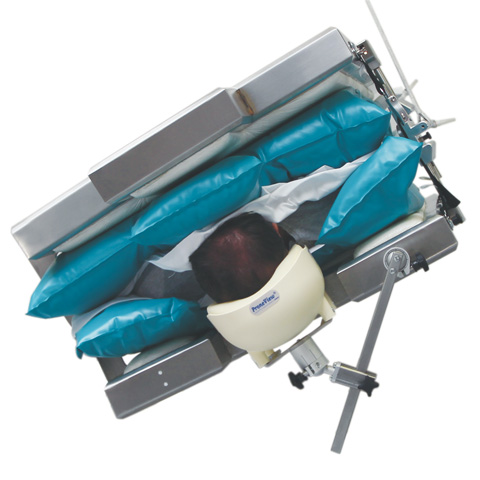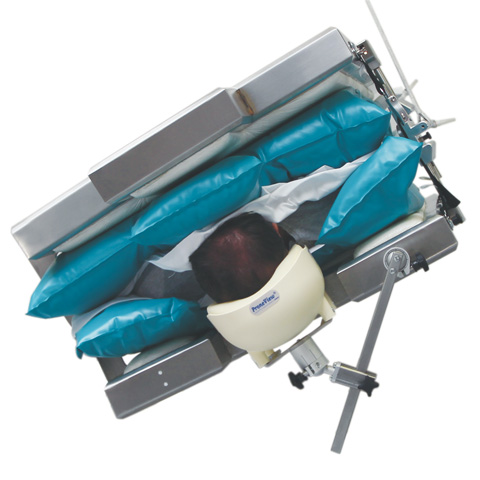 Post has no taxonomies