Mit unseren News bleiben Sie immer auf dem aktuellen Stand über uns und unserer Produkte. Ob als Alten-/Pflegeheim oder Sanitätshaus – hier können Sie sich über regelmäßige Updates zu unseren PatientenLiften, Gleitlaken und Hebehilfen informieren. Bei Interesse zu unseren Produkten können Sie uns unter Kontakt Ihre Anfrage stellen.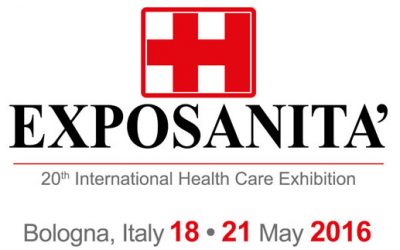 Die Firma Medicare by El.Med.Garda s.r.l. aus Costermano, Italien zeigt erstmalig auf der EXPOSANITA 2016 in Bologna, Italien die exklusiven Patientenlifte von aacurat vom 18. bis 20. Mai 2016 …
read more
✓ competent consulting
✓ customer intimacy
✓ short delivery time
✓ highest quality
✓ great flexibility
✓ excellent service
Questions? Please contact us!
The aacurat team has over 20 years of experience in the field of development and design, as well as in the use and application of patient lifts. Both in the stationary as well as in home care, our lifters at home and abroad have its worth. Since 2011, we have the PPS + ventral- system to a dedicated tool for intensive care. Development, design and manufacturing in Hüttlingen, Germany.