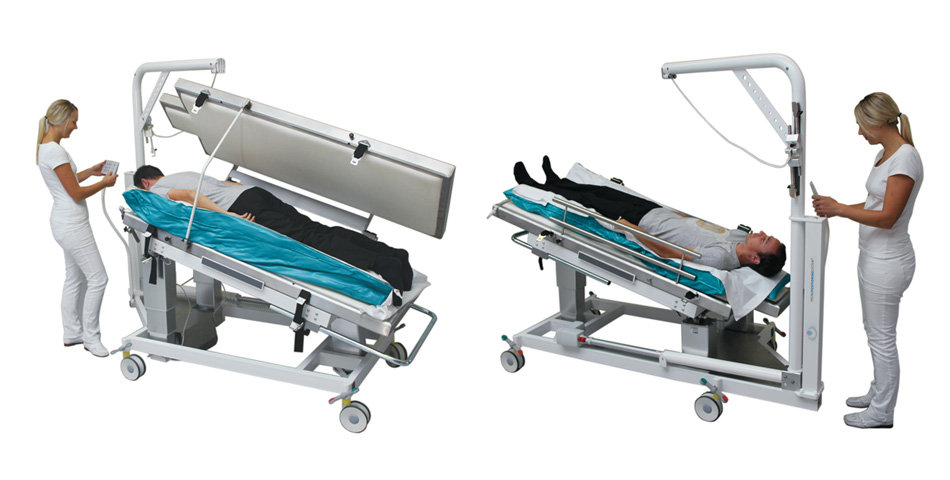 The new, innovative 180°-prone positioning system from aacurat.
PRONE POSITIONING SYSTEM+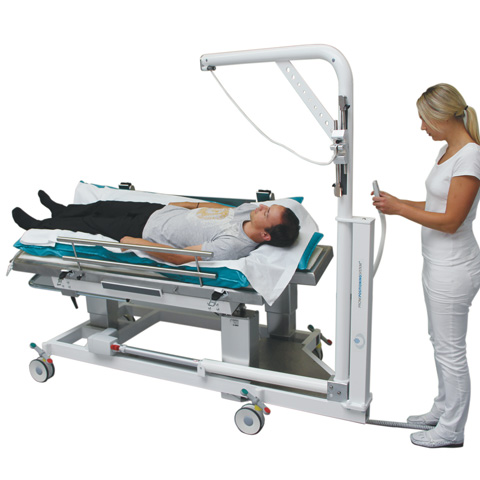 PRONE POSITIONING SYSTEM+
180°-prone positiong especially for ARDS therapy.
A combination of vacuum mattress and slip-resistand mattress keeps the patient in stable position without any pressure.
while rotating the patient himself ist not moved
minimizes the risk of rotation
can be used for patients with injuries and fractures
minimal expenditure of time and staff
A solid and secure fixation of the head for the rotation process and for prone position. Good access to tracheostomy tube.
33 degrees lateral positioning
Up to 33° positioning on both sides, also for prone positioning. With safety bars for additional security.
Anti-/Trendelenburg position
Have we aroused your interested? Then please contact us here.
Prone positioning very easy – rotating by pressing a button
The advantages of PRONE POSITIONING SYSTEM+
is a gain in safety.
simplifies the care significantly.
rotates the patient without moving him on the sheet / mattress.
fixes the head securely when rotating.
takes the patient's face in a special pressure reducing soft foam mask.
allows the therapy of patients who can not be rotated manually.
additionally allows continuous (Anti-) Trendelenburg positioning.
allows a smooth lateral positioning.
provides significant time an manpower savings.
reduces the risks of "rotation by hand".
brings physical relief for the staff.
saves labour costs.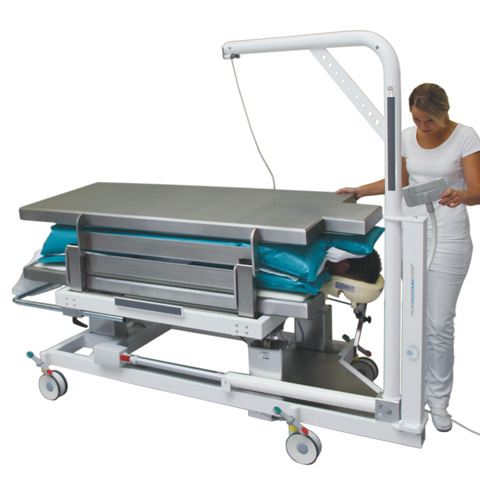 Load capacity max. 200 kg




weight: 220 kg




motors: 24 V/DC




control with control panel




protection category: IP 54




electric connection with 2m cord /




230 V 50 Hz
Made in Germany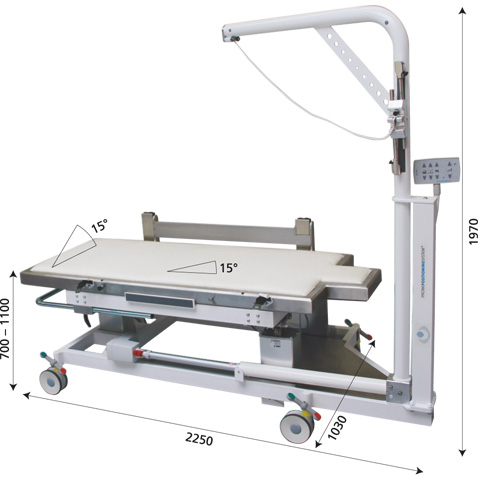 We gladly introduce you our products on site at your company. If you are interested in a demonstration in our buildings in Hüttlingen, even that is no problem. Just stop by if you are around.
aacurat GmbH
gottlieb-daimler-str. 9 | d-73460 hüttlingen | +49 (0) 7361 921 920 | hilfsmittel@aacurat.de
✓ competent consulting
✓ customer intimacy
✓ short delivery time
✓ highest quality
✓ great flexibility
✓ excellent service
Questions? Please contact us!
The aacurat team has over 20 years of experience in the field of development and design, as well as in the use and application of patient lifts. Both in the stationary as well as in home care, our lifters at home and abroad have its worth. Since 2011, we have the PPS + ventral- system to a dedicated tool for intensive care. Development, design and manufacturing in Hüttlingen, Germany.